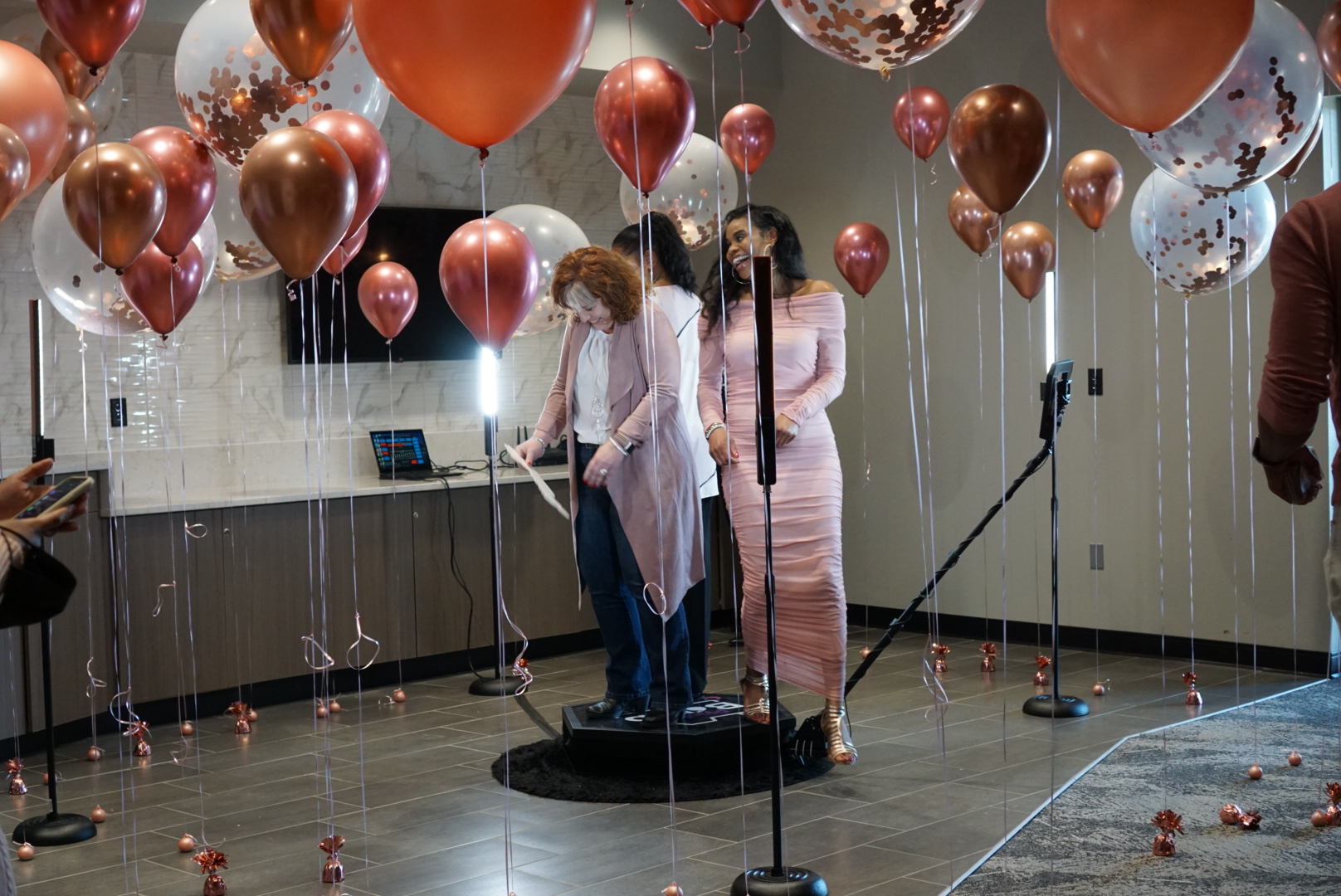 Our Bomb 360 Booth Rental is equipped to hold up to 4 people comfortably. This booth may seem small in size, but requires at least a 10ft x 10ft space to be safe. Our Bomb 360 Booth is excellent for Weddings, High school, Corporate events, Teen parties, and Special events. Check out some examples of our previous events then book your 360 Photo Booth Rental for Columbia & surrounding areas. Some of our optional add-ons include TV & separate sharing station, event analytics, confetti, and more. Find our reviews on Google and Facebook.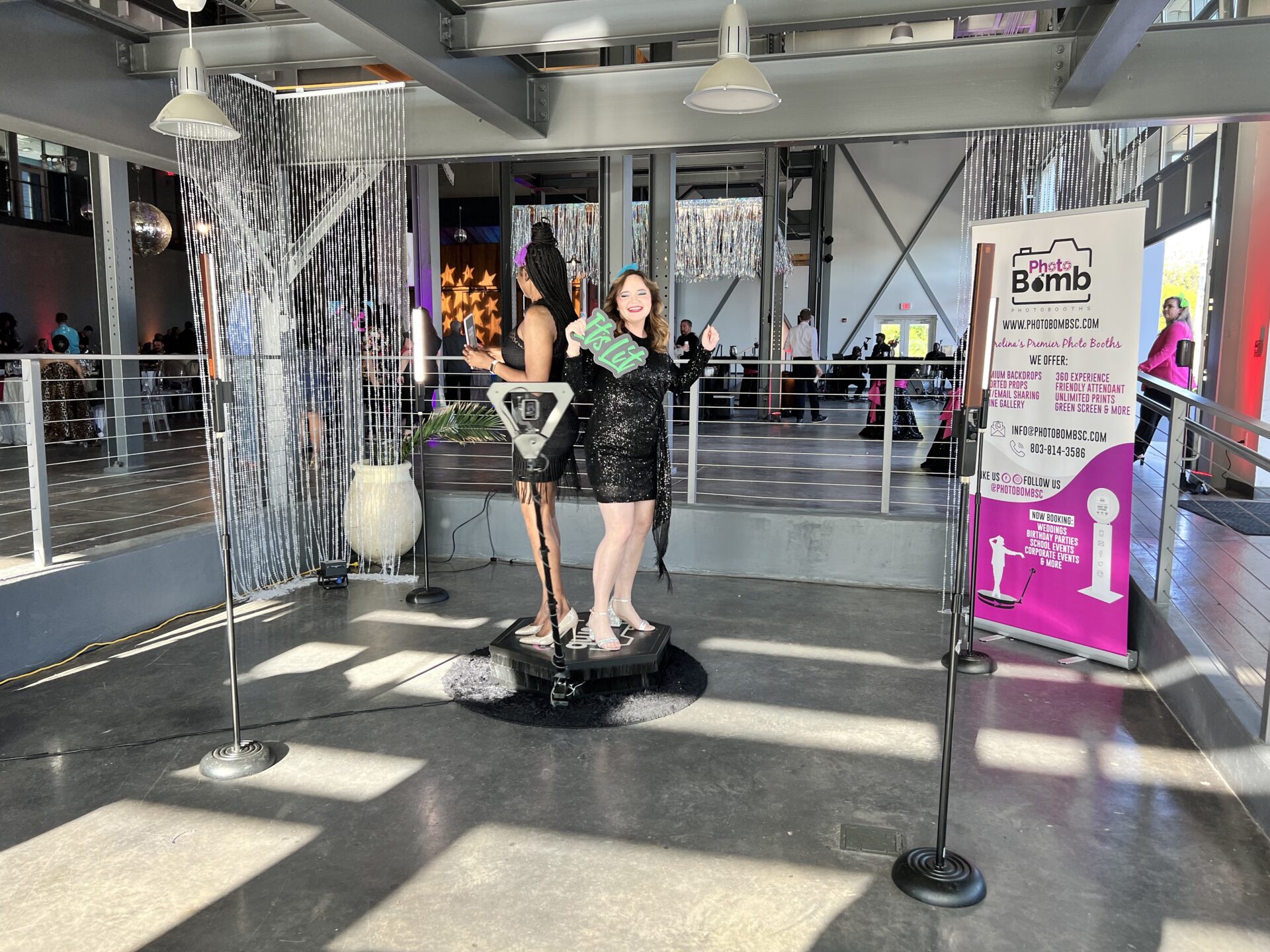 The 360 photo booth is a cutting-edge entertainment and event experience that's gaining immense popularity. It features a video device that creates high-quality videos enhanced with special effects and music. The unique aspect of the 360 photo booth lies in its revolving video camera, which captures captivating slow-motion videos by rotating 360 degrees around the platform.
This innovative technology offers an incredibly creative approach to capturing video content and injecting excitement into any event! It is also a great way to showcase your brand and event details on social media.
Book the best 360 photo booth rental in Columbia! 
CHOOSE A PACKAGE OR CUSTOMIZE YOUR OWN
360 BOOTH PACKAGES
If you have questions or would like to inquire about a custom package, complete the form below:
Need A Custom Package?
We have meticulously customized all our online pricing specifically for small to medium events, typically accommodating 100-350 guests. However, if you are organizing an event with a larger guest count, we kindly request you to complete our contact form for a personalized quote. Additionally, for corporate, festival, and non-profit activations, we kindly ask you to fill out our custom quote form to receive tailored pricing information.